Consulate-General of Japan-Toronto Web Redesign
Improving the information architecture of a government website.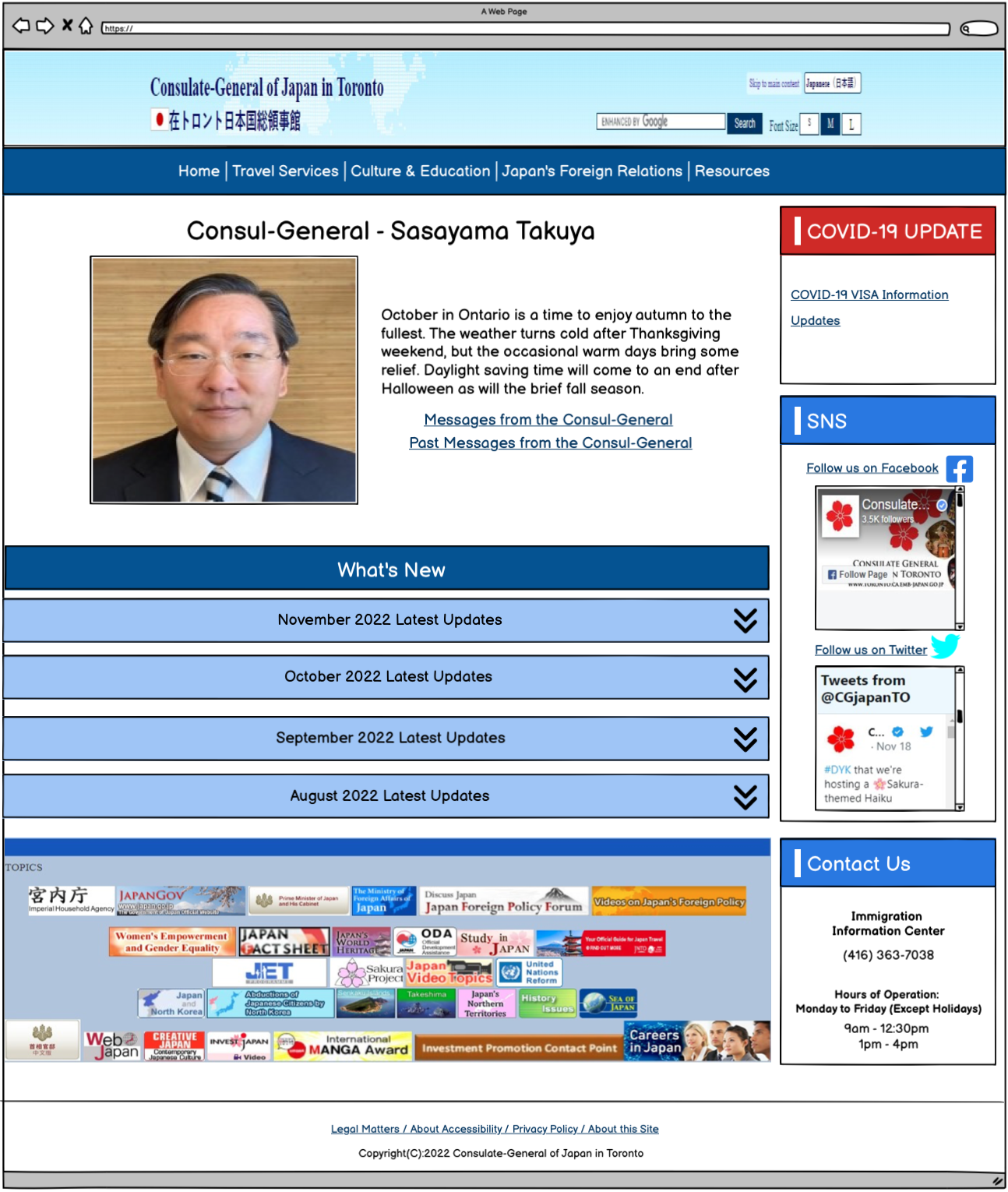 Team Members
Amaar F, Aryasatya W, Hailing Z, Hannah L, Kayla Z, Kevin C, Mohamed T, Qingtong B, and Shifan S.
Client
Consulate-General of Japan-Toronto
Role
Designing the prototype, conducting user research.
Problem
The Consulate-General of Japan in Toronto website has information architecture (IA) issues such as a lack of identifiable organization, difficult navigation, and ambiguous labeling.
Solution
Redesign the English version of the Consulate-General of Japan in Toronto website according to information architecture principles — organization systems, labeling systems, navigation systems, and searching systems.
Outcome
A redesign of the Consulate-General of Japan in Toronto website with an improved information architecture
Think Aloud Observation Insights
Overwhelming amount of hyperlinks on each webpage.
Unclear navigation within the website.
Card Sorting Study Insights
Based on the results of our card-sort study, we propose our new global navigation to have 5 categories, "Home, Services, Education & Culture, Useful Secondary Links, and Foreign Policy".
We propose that our redesign incorporate drop-down features for all categories within our page.
Tree Testing Study Insights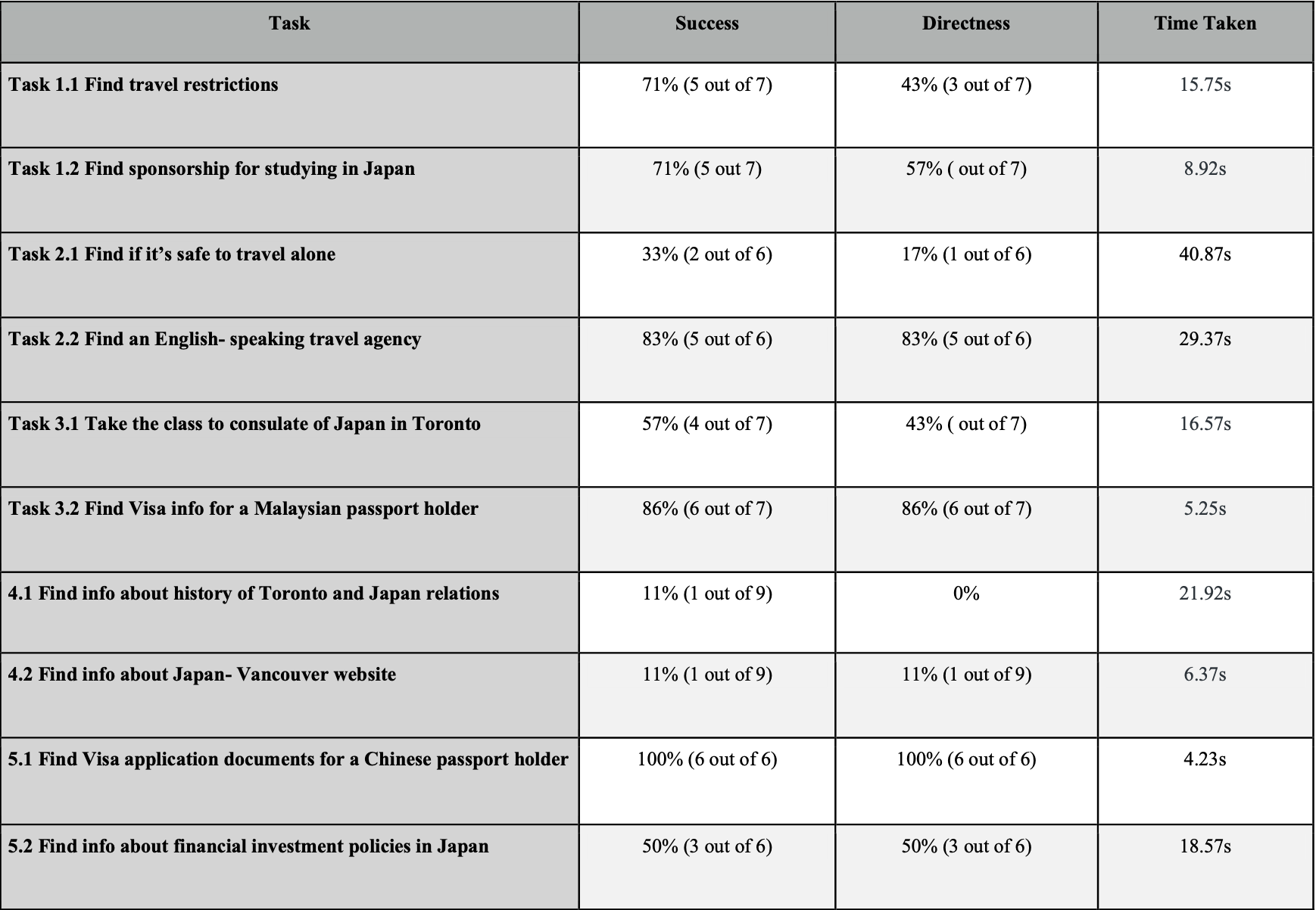 Based on our 9-participant tree testing study's user data and feedback, we made the following changes to the categories in the global navigation:
Informational Architecture Schematic Diagram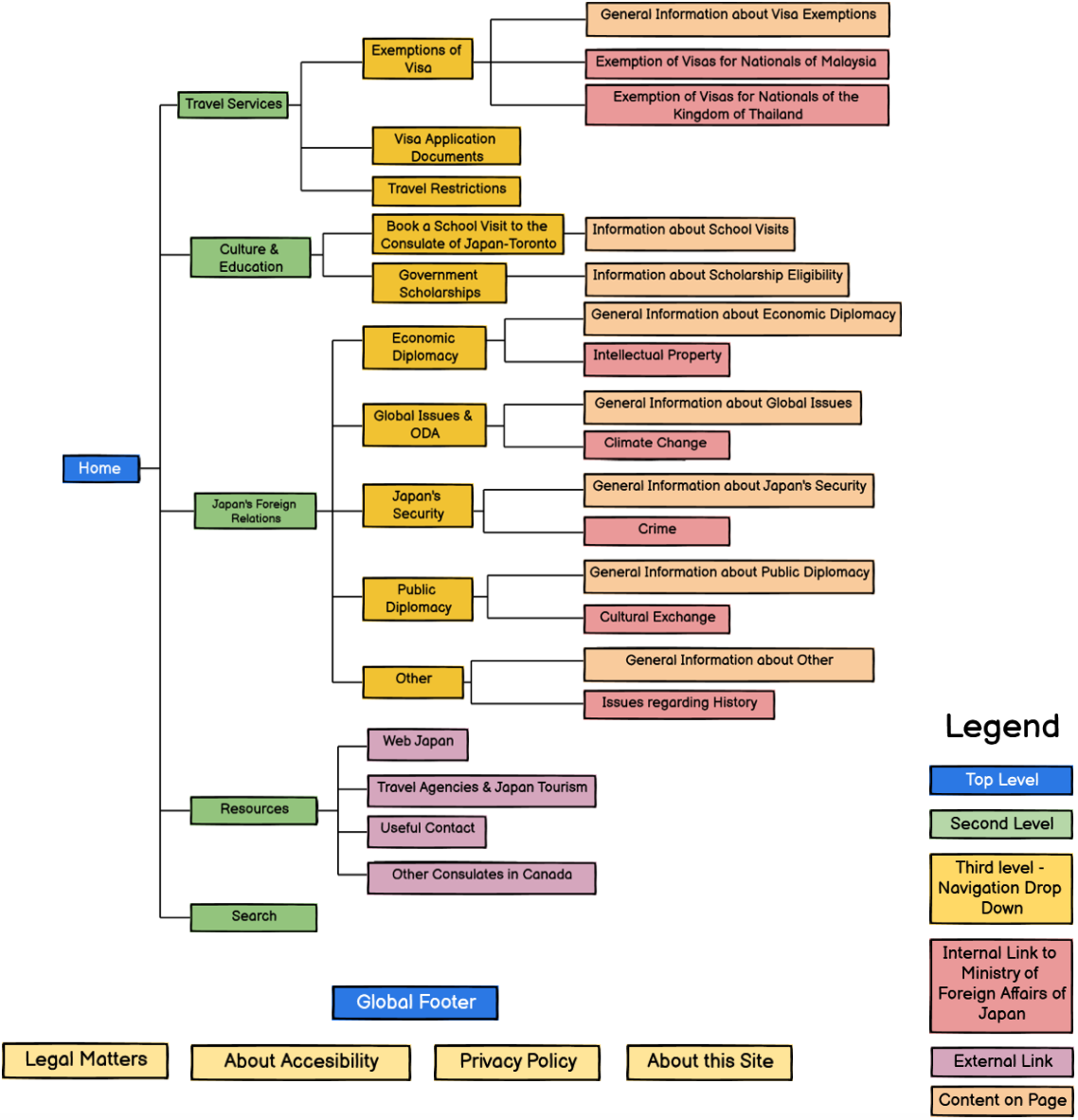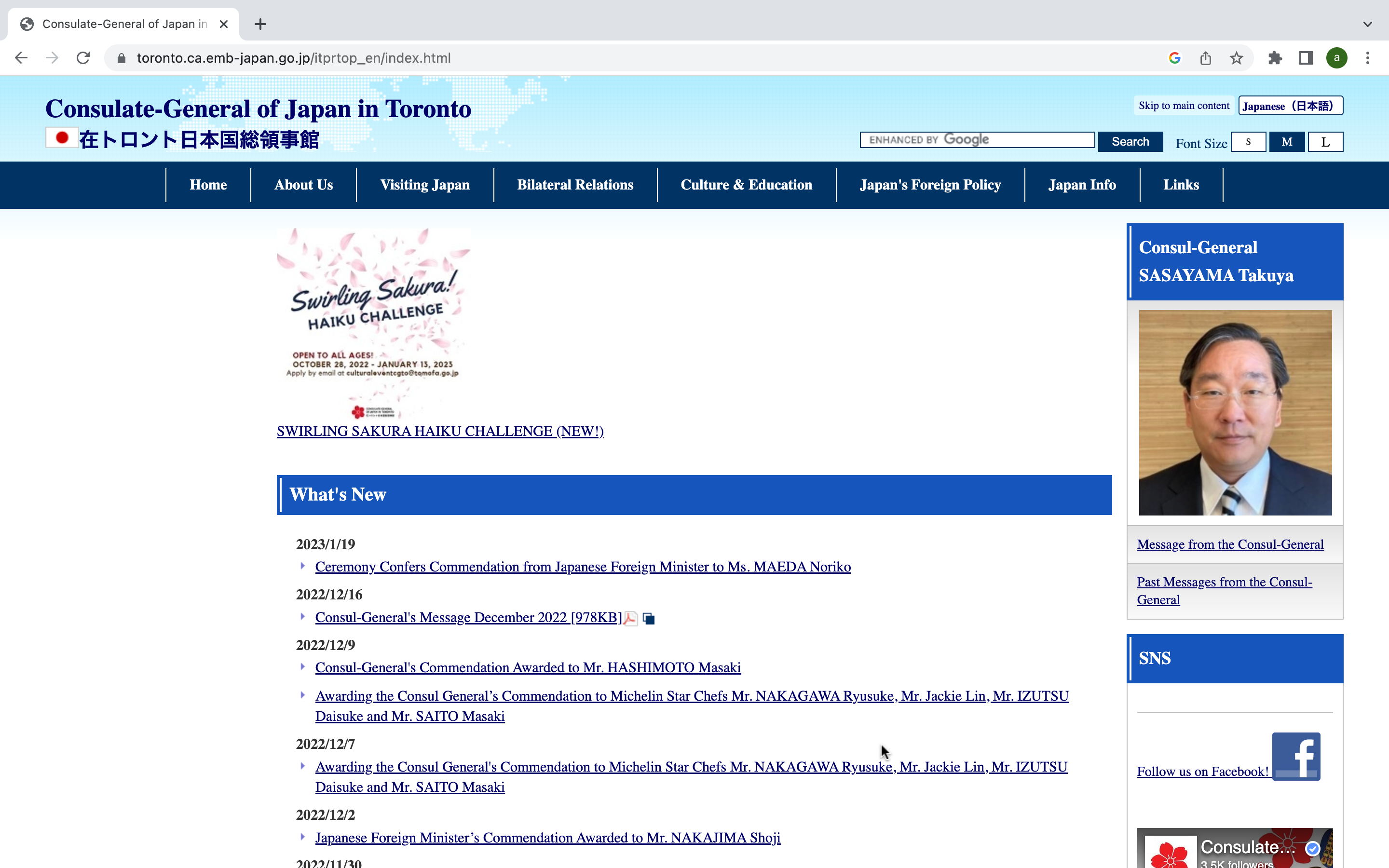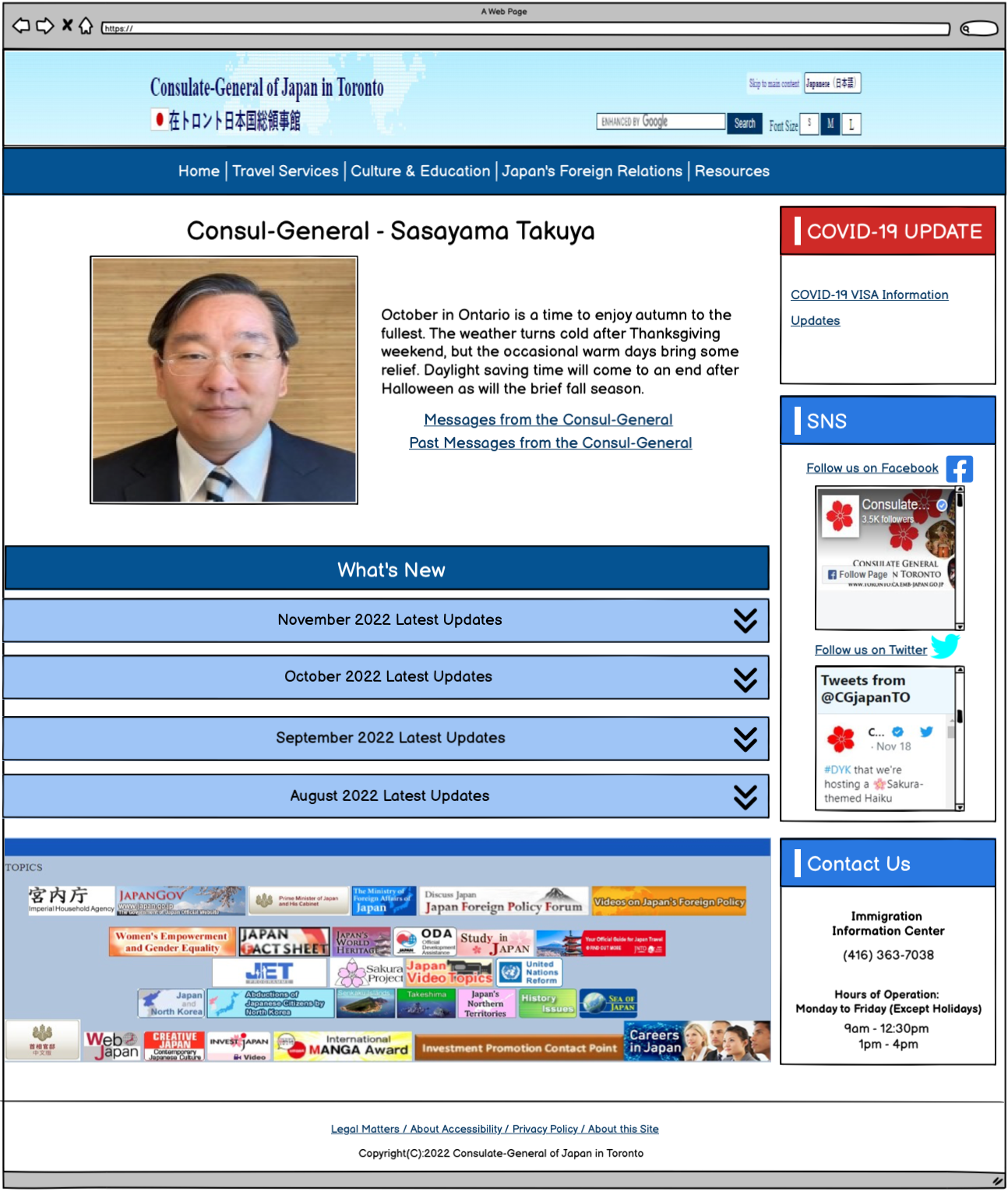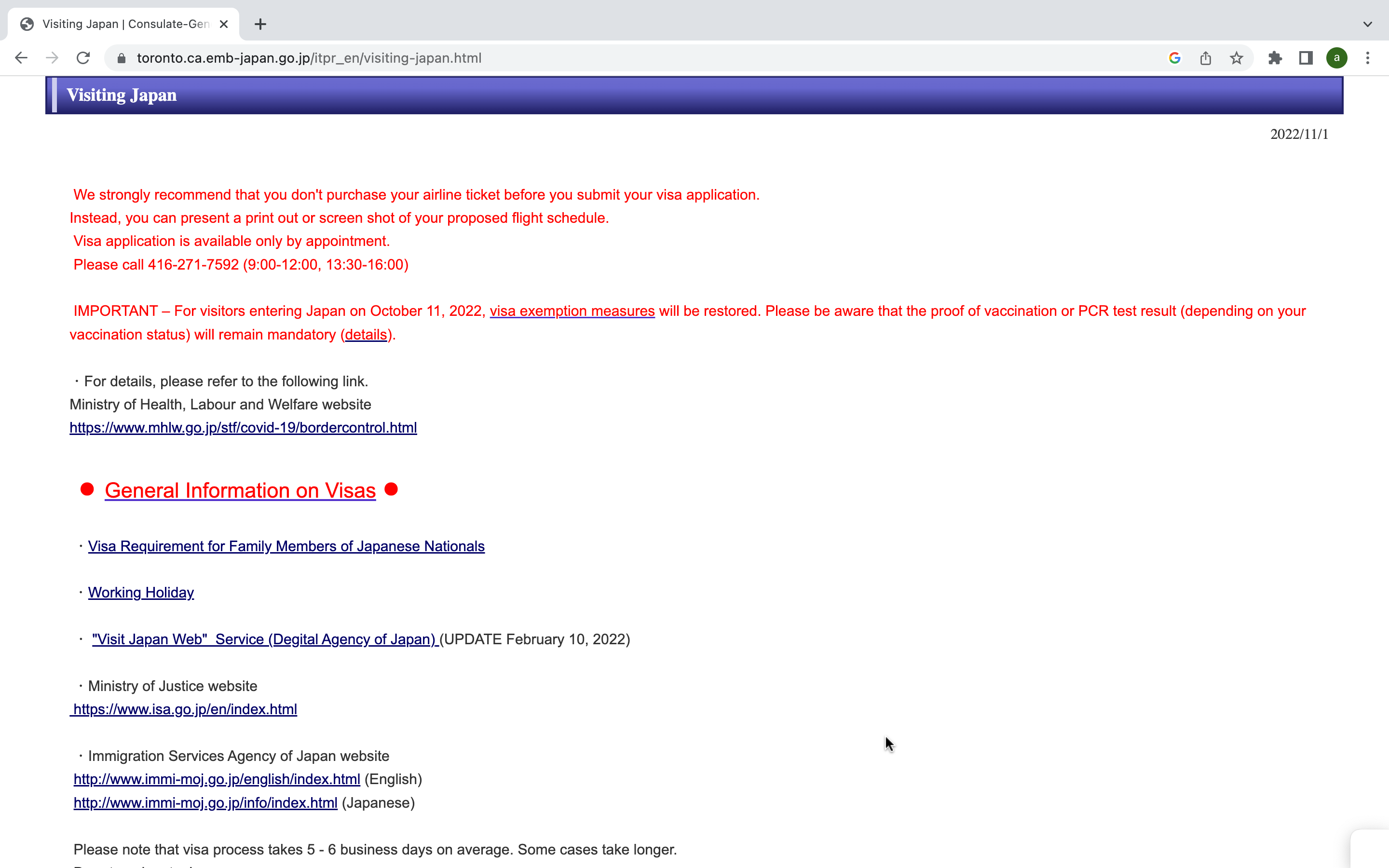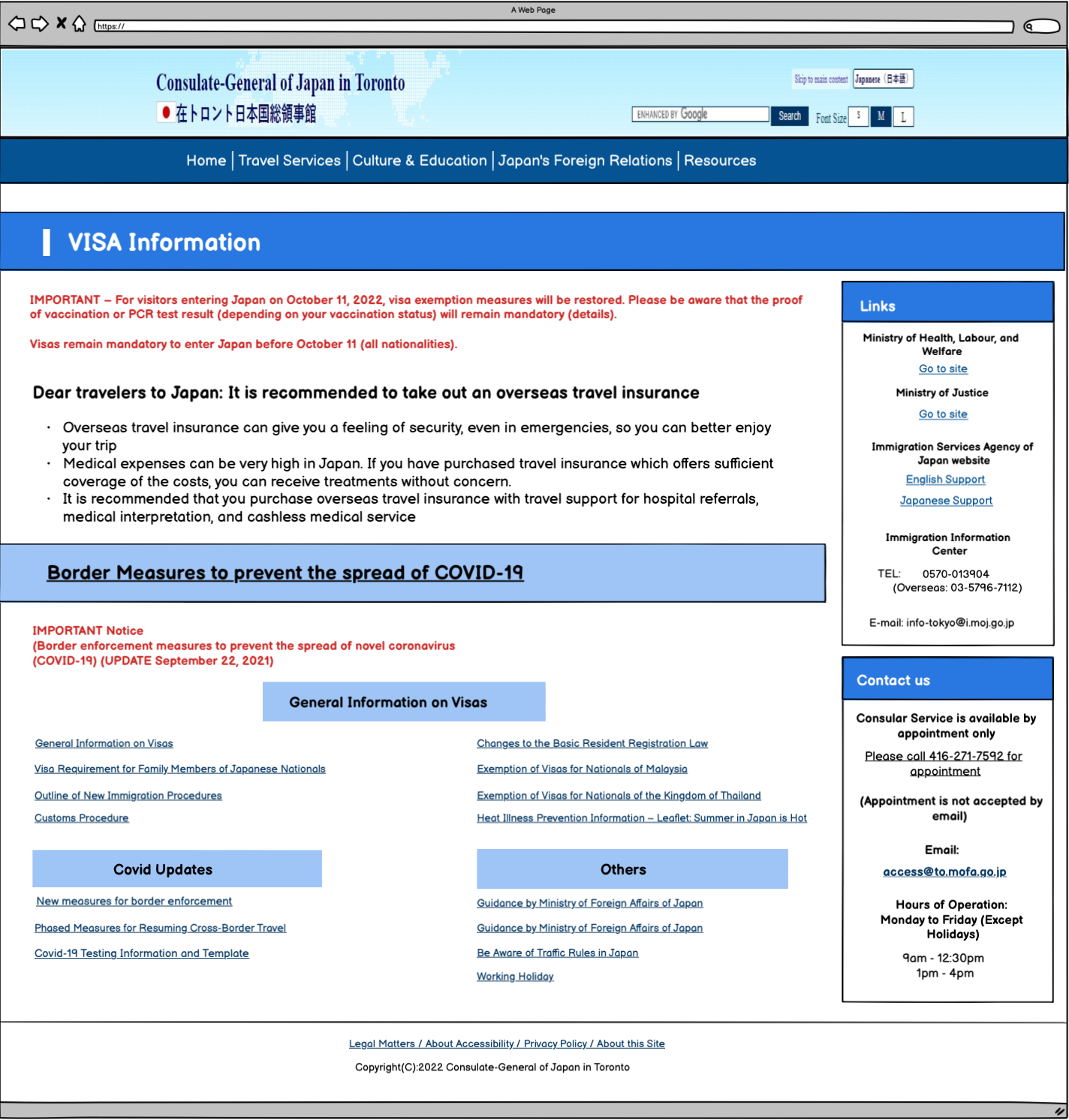 Accessibility
More accessibility considerations are required in order to satisfy all users of the website. We can accomplish this by conducting more user research to gather insights and make design-informed decisions.
Japanese-speaking Users?
Since the website has some users who use the Japanese version of the website, it would be worthwhile to consider redesigning the Japanese version. We would have to conduct background research about Japanese government websites and conduct user research with Japanese-speaking users.